Message from CEO
Shared network of Sound & Sustainable Financial Cooperatives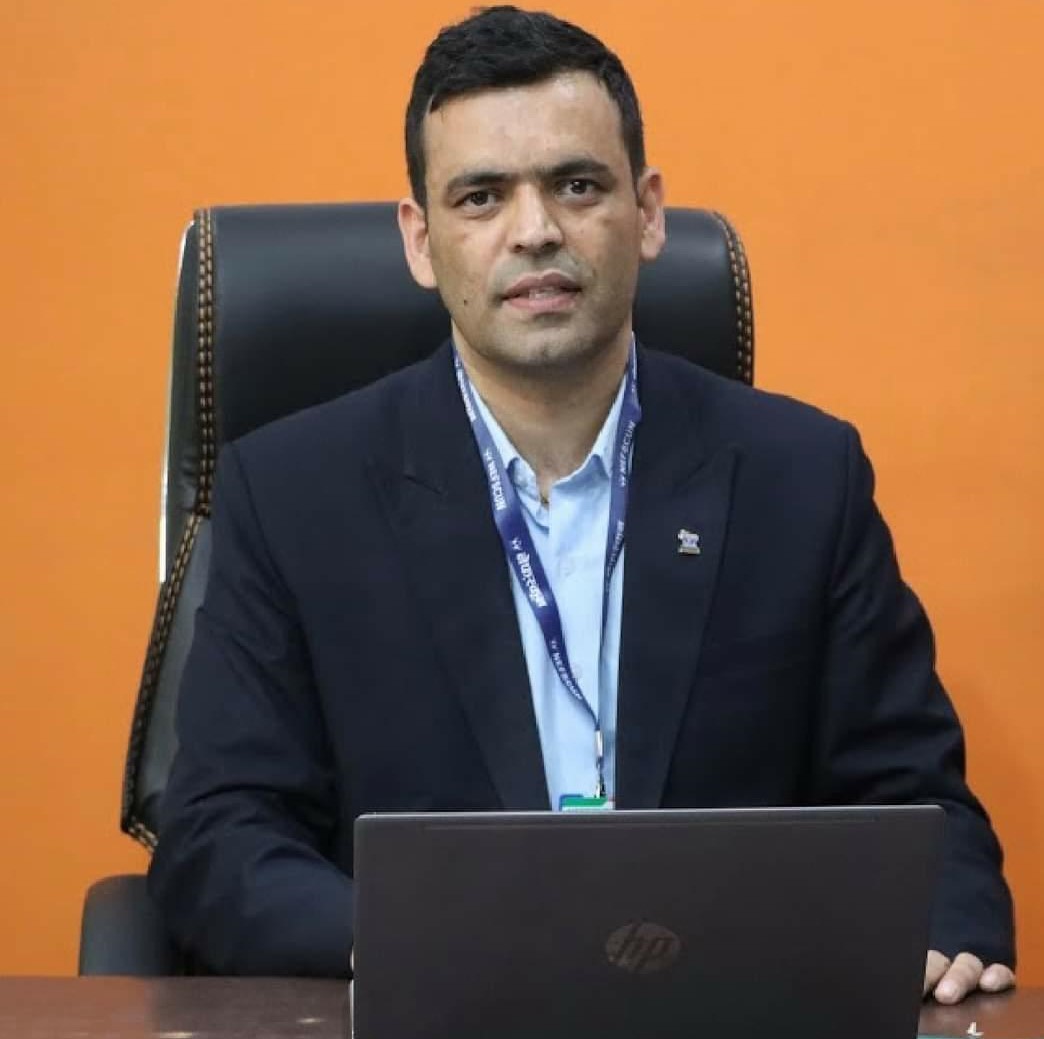 With the advent of new fiscal year, I have taken the managerial responsibility of the glorious apex organizations of financial cooperatives of our country. It is a matter of pride as it provides an opportunity to prove my mettle and share my diverse work experience with a bunch of extremely crafted in-house human resource and wonderfully cooperative personalities of the movement to achieve new height in the future.
Recently we have concluded drafting a roadmap that we firmly believe, will carry forward the rich legacy of NEFSCUN towards achieving a milestone. The Strategic Business Plan (SBP) is our only mantra to accomplishing the feat. SBP is designed and drafted incorporating minute details that the apex organization needs to address the burning issues of digitization, financial services diversifications, movement friendly policy framework, shared network & risk management, disaster risk management, standardization & stabilization, central liquidity, HR bank, and others.
The SBP, designed to successfully address the above issues, is the outcome of best national and international practices in the credit union and financial sector, prepared taking ample assistance from widely recognized technocrats. I know for sure that times are tough and multiple challenges and excruciating impediments test our strength time and again but I pledge to tread upon the avenue, dug by the SBP, with sincere commitment and integrity.
Predominantly, cooperatives strive for success in unity with the touch of diversity and inclusiveness. My mission is to take NEFSCUN to the destination in advance with the very fusion of fresh and experienced likeminded people in a cooperative fashion. It includes government bodies, pioneers of cooperative movement, domestic and international stakeholders, strategic partners, NEFSCUN board, management mates and other frontrunners.
The global challenges of combating climate change, poverty, digitization, standardization and other identical innovations are impossible to face in isolation. No matter how hard an individual endeavors, considerable success remains far-fetched. Cherishing the achievements of NEFSCUN's rich legacy, I vow to captain the ship heartily welcoming cooperative colors in uplifting the socio-economic, cultural and ecological spheres of members of our affiliates on the basis of 3P (Prosperity, People and Planet) global visioning of Coop sustainable development.
Sensibly taking into consideration the theoretical underpinnings of NEFSCUN, and responding to the obvious adversities of COVID-19 pandemic, NEFSCUN has come up with the slogan 'Building Resilience through Harmonious Cooperation', that aptly addresses the need to help realize the above mentioned global challenges in a stronger yet collaborative manner. The SBP incorporates other cooperative principles, values such as solidarity, harmony and transparency which I absolutely abide by. Also, I stick to the mission and vision that we have formulated for the next four years.
I will play my part to take the two strong wheels of SACCOS movement: Stabilization and Standardization for its strengthening. As we have successfully reached the stage of network management, I will spare time to strive to strengthen our network by equipping them with digitization, revised training and education and facilitation.
Most importantly, the launch of Foundation Program will mark the commencement of new era in Nepalese Credit Union movement, as it is a capacity building program of SACCOS that have not been covered by our quality assurance programs so far. The ambitious program will be run in coordination with the local level governments in on site monitoring and off site supervision aiming at financial prudence and transparency. I will leave no stone unturned to make it a success. Also, Central Liquidity Fund, Debt Recovery Tribunal, Savings and Credit Protection Fund, Stabilization Fund and Cooperative Promotion Fund will come into functioning in full swing in near future.
As we devise plan to extend our offices to 52 locations, we also plan to increase our software user members to at least 40 percent and data centre users to 45 percent. These all will contribute in at least 8 of the 17 sustainable goals set by the UN. Statistically, by the end of the fiscal year 2023 we will have 5040 quality member SACCOS among which 40 percent will be incorporated in our uniformity system. I have manifest understanding of my roles in leading these programs. The SBP will not only boost our financial strength but will also enable us to contribute to the society through various credit plus programs that widen our recognition at both national and international fronts.
To sum up, I assure you that all my primary focus will be directed to realizing the dreams of SBP. It makes us able to work harder in bringing promises to reality with planned efforts. Thank you all who have put faith in me in undertaking this task and I promise not to let you down irrespective of the dismal financial look of the country at present.
Jay NEFSCUN! Jay Cooperative!!
Prakash Prasad Pokharel
Chief Executive Officer, NEFSCUN